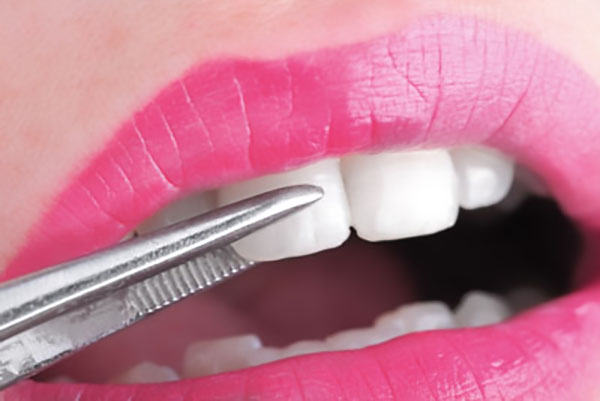 Wondering if you should choose dental veneers so you can feel more confident about the way your teeth look? Dental veneers, also known as porcelain veneers and dental porcelain laminates, can be used for a variety of cosmetic changes. Common cosmetic changes include hiding tooth chips, covering up tooth stains and changing the shape or size of the tooth.
Are there different options for getting veneers?
Finding out your options for getting dental veneers is your next step when you think this cosmetic option is right for you. When you are interested in improving the way you look when you smile, you have many choices. It is necessary for you to understand these choices so you are sure to choose the cosmetic options that are right for you. If you are having trouble deciding, then making an appointment with a dental professional can help.
Different veneer options
The information below is about popular types of dental veneers that people are choosing nowadays.
Traditional dental veneers
Traditional dental veneers are also known as porcelain veneers. When veneers were first offered as a solution to improve smiles, porcelain was the chosen type of material. Porcelain veneers consist of a very thin porcelain shell, which is carefully bonded to a tooth in order to hide its imperfections. This veneer choice tends to last at least 10 years and can potentially last up to 20 years with proper care.
Composite veneers
Composite dental veneers are also known as bonded veneers. Composite veneers can often be placed on a patient's teeth in just one day, while porcelain veneers will require patients to make two different dental appointments. This veneer choice does not require a shell to be placed over the tooth, and instead, the composite material is placed directly on a tooth and then shaped by a dental professional. This veneer choice tends to last anywhere between five and 10 years.
Non-permanent veneers
Both traditional and composite dental veneers are permanent choices. The reason these two types of veneers are a permanent choice is that the teeth are altered in order to accommodate this cosmetic dental treatment option. Non-permanent dental veneers, also known as removable veneers, can be fitted to a patient in just two dental appointments. This option is often chosen by those who do not want to undergo a permanent cosmetic procedure.
Are you interested in getting dental veneers?
Interested in using dental veneers to improve the way your teeth look? Many dental patients who are not completely happy with the way they look when they smile are choosing this cosmetic option to restore their smiles. Veneers can also be used to design a smile, making this a good option for those who have never been happy with the way their teeth look. By making an appointment with us now, you are taking your first step toward having the smile of your dreams. Call us today if you have any questions!
Are you considering veneers in the Hamilton area? Get more information at https://www.bridgewaterfamilydental.com.
Check out what others are saying about our services on Yelp: Read our Yelp reviews.
---
Related Posts
August 12, 2020
Dentures go through a lot of wear and tear. Unlike natural teeth made from strong enamel, denture teeth are not as strong and are prone to breaking or chipping. From eating hard foods or dropping …